We are Craig and Theresa Foster, we have been competing in dock diving since 2009. Our dog training journey began with our black lab Herky. Herky loved jumping off rocks to fly into rivers and lakes, so when we heard about a local dock diving competition we decided to give it a try. Herky jumped 14ft his first competition and we were hooked. We attended our first national championship in 2010. In the summer of 2011 we began volunteering at local events helping to get dogs off the dock and learn to compete for their very first time. Through this we have learned to work with all breeds and owners who wanted to get involved in the sport. Herky is now 14 years old and retired from dock jumping. We have 8 other dogs all of which enjoy dock diving and participating in other dog sports. One of our dogs, Addis is the top ranked Belgian Malinois with North America Diving Dogs, we also have Sky who is a 2 time super vertical national champion with Splash Dogs and Hayden who has been invited to, competed in and placed at multiple national championships, along with Mojo the token lap dog who took 2nd in the lap dog division at the 2018 Splash Dog National Championship. We have been seen jumping on Fox13 news with Big Buddha, KSL news as well as in the Salt Lake Tribune and Deseret News newspapers. We are certified North America Diving Dogs judges.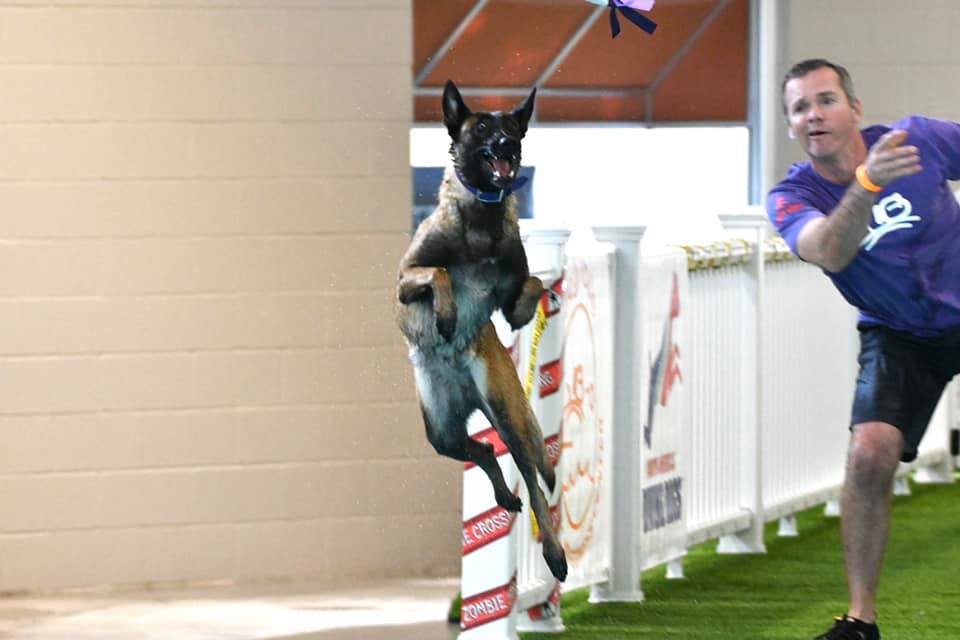 Craig is a certified senior judge with North America Diving Dogs. He has an extensive sports back ground. He grew up competing in baseball and football, more recently golf, bowling and of course dock diving. Craig also coached baseball in Iowa for several years. He has taken his sports background and coaching abilities and applied that to teach both humans and dogs the sport of dock diving. He has a unique ability in seeing dogs strides and being able to find the best place for them on the dock to maximize their jumping distance. His bowling and baseball background help him teach each student the technique of throwing the toy, through mastering the art of throwing, each student is able to help maximize their dogs jumping distance.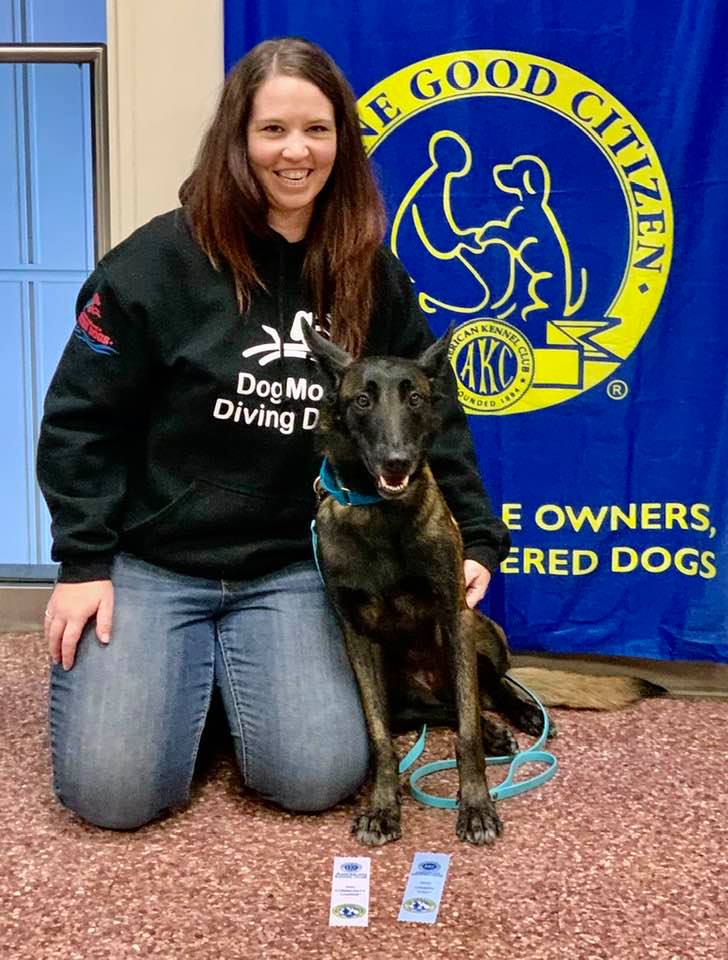 Theresa is a CCFC(Certified Canine Conditioning Coach), AKC Canine Good Citizen evaluator as well as an AKC Fit Dog instructor, and judge with North America Diving Dogs. Theresa has been training dogs for over 10 years. The sport of dock diving introduced her to the world of k9 fitness, learning how important it is to keep dogs fit and healthy to prevent injuries. She has a passion for sharing this knowledge with others, so they can also keep their dogs in top performance shape and injury free. Over the years Theresa has worked with and learned from some of the best coaches in K9 fitness through attending seminars and learning all she can from them. In addition to K9 fitness Theresa loves teaching new dogs how to swim and building their confidence going off the dock. She believes with the right methods and confidence building almost any dog can learn to enjoy swimming and most will even learn to love dock jumping! Through working with her foster dogs and personal rescue dogs, Theresa has learned the value of using the Blue-9 Klimb, FitPaws, Canine Gym equipment to build both confidence and body awareness. Theresa has also spent time with Tattle Tail Scent Dogs helping to train diabetic alert service dogs, and competes in obedience with her own dogs.
Credentials and Seminars
CGC Evaluator
AKC Fit Dog Instructor
CCFC- Canine Conditioning Fitness Coach
2018 & 2019- Jay Jack- Play as the way Seminar
2019- Collared Scholar Dog Sport Tool Box
2019-Catherine Zinsky- Attitude, Attention, Teamwork Seminar