We offer a variety of options for you and your dog to learn the sport of dock diving! All classes are taught at DogMode in Salt Lake City, UT. DogMode is the only North America Diving Dogs sanctioned facility in Utah.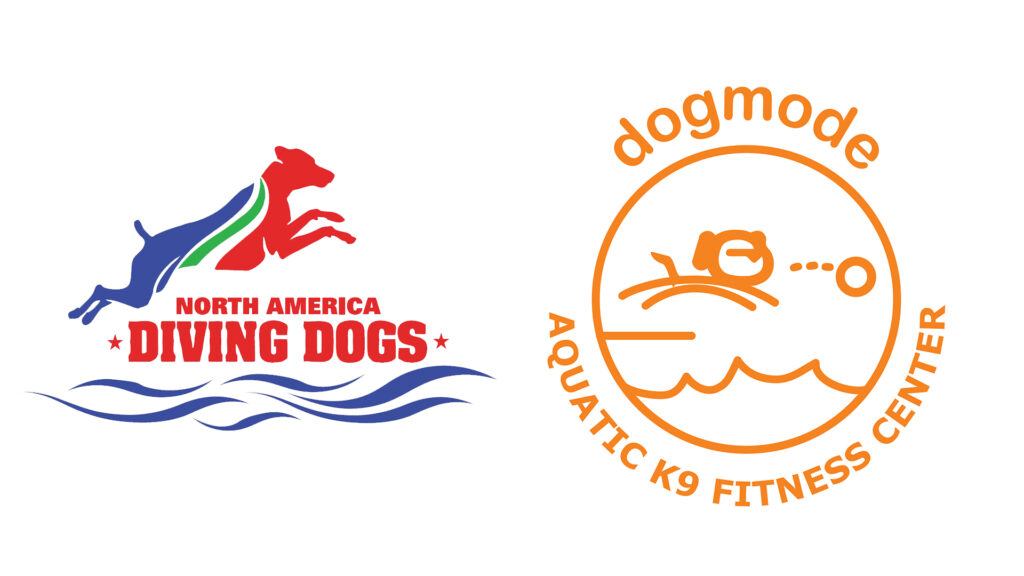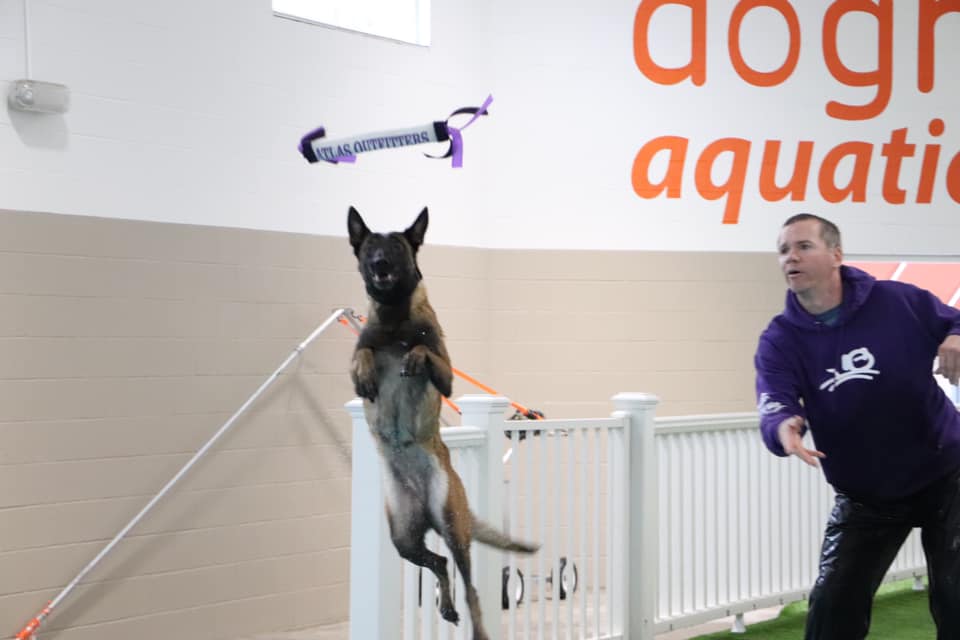 Dock Diving Classes
Group classes are limited to 5 dogs per class. We offer beginner, intermediate and advanced classes. Each set of classes lasts 1 hour every week for 5 weeks. Each dog is worked individually, so there is never more than one dog off leash or on the dock at a time.
These classes are designed to help build your dogs confidence in the water and off the dock, because each dog is worked individually we are able to adjust to the needs and ability of each dog and handler through out the class.
Group Class cost-$200.00/5 weeks
Private Lessons- Group classes not for you? We also offer private lessons. Private lessons are 30minutes long . You and your dog will have the pool to yourselves with the trainers. Private lessons are great for nervous dogs or for handlers who can't do the 5 week classes.
Private Lesson cost-$60.00 for 30 minutes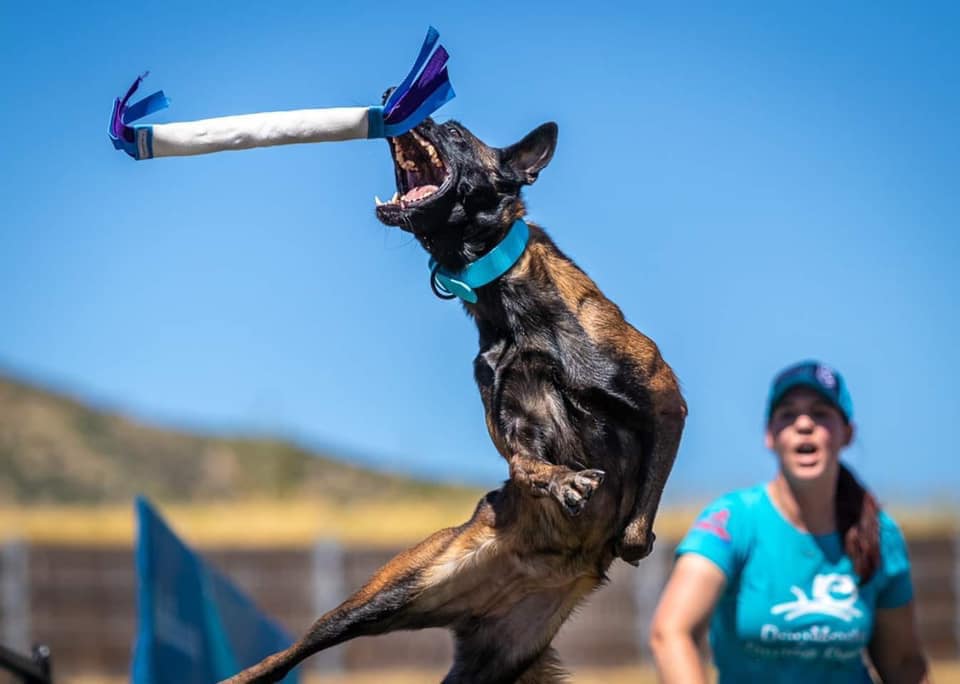 Dock Diving Board and Train Programs
Want to improve your dogs dock diving game? Or maybe you just want to get them off to a great start in their dock diving career. The dock diving board and train will do just that for you! During your dogs stay with us, they will go to the pool at DogMode at least 4 days a week to practice with us, where we will spend time building confidence, getting them off the dock or working on striding and tracking to improve their skills. On the days we are not at the pool they will rest and work on ground work that will help them on the dock. We offer both a 7 day and a 14 day board and train program. Feel free to reach out to us to find out which option is best for you and your dog! During your dogs stay with us they will be treated and cared for as if they were our own.
7-Day Board and Train- $600.00
14-Day Board and Train- $1,100.00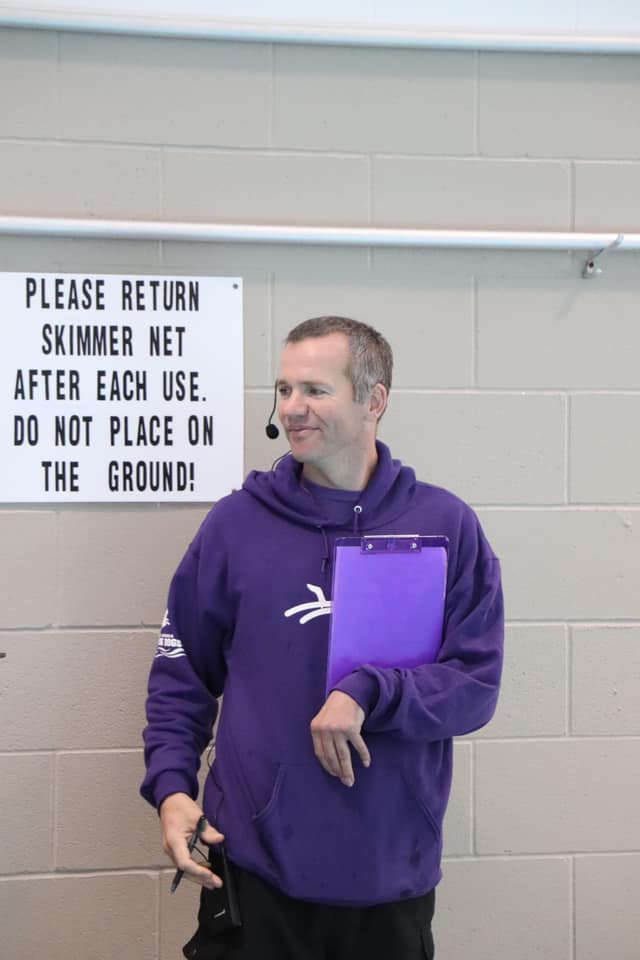 Seminars and work shops-
Craig and Theresa host a variety of seminars and work shops from teaching new brand new dogs to fine tuning the skills of more advanced dogs and handlers. If you have a large group and would like us to teach them all about the amazing sport of dock diving, we are willing to teach seminars locally or we are willing to travel if you have a pool and dock for use.
Contact us for pricing and availability
Online Consults and Training
Want lessons with us but live too far away? We can set up online video consults to help you from afar. This works best if you have access to a pool and can send videos, however we can help you with ground work and tips if you do not have easy access to a pool or training facility.
30 minute consult = $60.00
http://www.dogmode.com/dock-diving
http://www.northamericadivingdogs.com/facility/info/facilityid/100